Details
| | |
| --- | --- |
| Brand | De Atramentis |
| Line | |
| Name | Document White |
| Owner count | 74 |
| Average Color | |
Colors for this ink
Errors
If there are any inks that don't belong here or if there is anything else that is wrong, feel free to report this using the button below. We will try to fix it as soon as possible.
Report an error
Reviews
Inkmas Day 3: DeAtramentis Document White
www.wellappointeddesk.com
  Review by Tina Koyama I had two main reasons for wanting to try White in the DeAtramentis Document waterproof ink series (available in 19 colors). Holiday cards often come with red or green …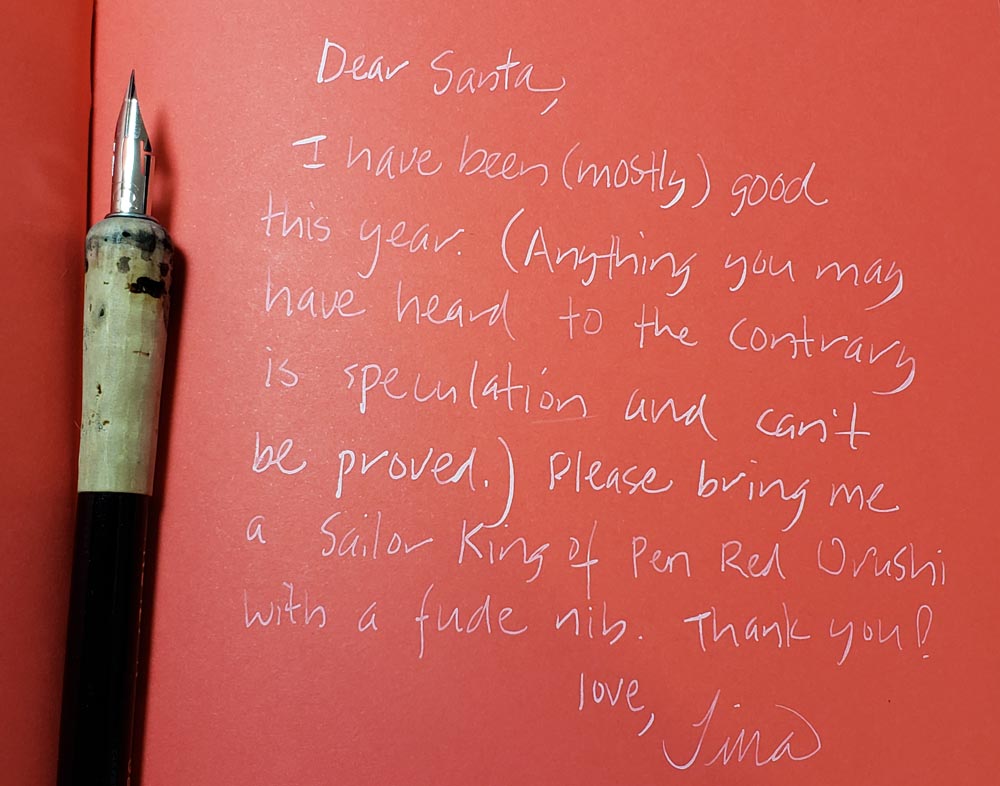 De Atramentis Document White
www.youtube.com | An Ink Guy
In this video we look at De Atramentis Document White… a White Fountain Pen ink. It has come up a couple times recently so here is an answer, maybe, to the ...
Names for this ink
| Count | Brand | Line | |
| --- | --- | --- | --- |
| 39 | De Atramentis | | Document White |
| 11 | De Atramentis | Document Ink | Document White |
| 10 | De Atramentis | Document Ink | White |
| 4 | De Atramentis | Document | Document White |
| 3 | De Atramentis | Document | White |
| 2 | De Atramentis | Document Inks | Document White |
| 1 | DeAtramentis | Document Ink | Document White |
| 1 | De Atramentis | Documental Permanent Ink | Document White |
| 1 | De Atramentis | Dokumententinte | Weiß |
| 1 | DeAtramentis | | Document White |
| 1 | De Atramentis | | Document Ink White |