Dominant Industry Autumn Forest
Colors for this ink
Errors
If there are any inks that don't belong here or if there is anything else that is wrong, feel free to report this using the button below. We will try to fix it as soon as possible.
Report an error
Reviews
Fountain Pen Ink: Dominant Industry Autumn Forest
www.wellappointeddesk.com
I first saw the Dominant Industry inks on Mike's Friday happy hours (Inkdependence on YouTube). I filed them away as something I wanted to try and on a recent trip to Yoseka's website, …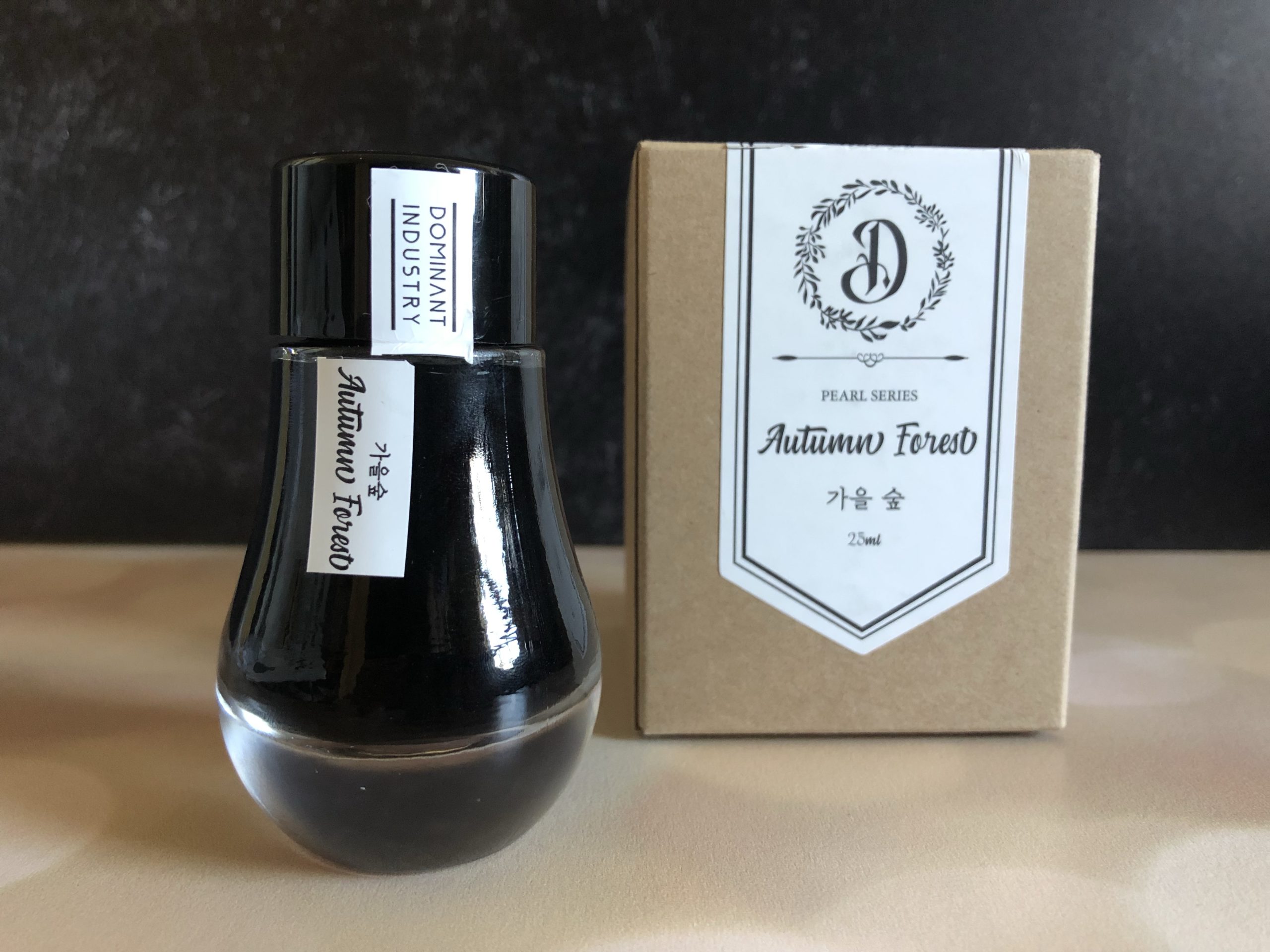 Dominant Industry's Pearl Autumn Forest
www.youtube.com | Mike Matteson
This unique ink is capable of many different looks depending on your nib and paper. At it's best, it is awesome. At worst? Still pretty okay. Dominant Industry is doing cool stuff, for sure! I got...
Names for this ink
| Count | Brand | Line | |
| --- | --- | --- | --- |
| 27 | Dominant Industry | | Autumn Forest |
| 13 | Dominant Industry | Pearl Series | Autumn Forest |
| 6 | Dominant Industry | Pearl | Autumn Forest |
| 3 | Dominant Industry | Pearl | 011 Autumn Forest |
| 1 | Dominant Industry | Pearl | Autumn Forest No. 011 |
| 1 | Dominant Industry | Pearl Series | 011 Autumn Forest |
| 1 | Dominant Industry | Pearl Series | No. 011 Autumn Forest |
| 1 | Dominant Industry | | Pearl Autumn Forest No. 011 |
| 1 | Dominant Industry | Pearl | #011 Autumn Forest |
| 1 | Dominant Industry | Pearl | Autumn Forest #011 |