Rohrer & Klingner Aubergine
Colors for this ink
Errors
If there are any inks that don't belong here or if there is anything else that is wrong, feel free to report this using the button below. We will try to fix it as soon as possible.
Report an error
Reviews
Rohrer & Klingner Aubergine LE ink
wondernaut.wordpress.com
Rohrer&Klingner produces great inks and I consider myself a great fan of the company. While their LE inks aren't easy to buy in Europe, I've managed to secure a bottle of Aubergine.…
Ink Review: Rohrer & Klingner Aubergine
www.wellappointeddesk.com
Review by Laura Cameron I feel like I made my love of purple clear last year, so I was relatively unsurprised when Jesi sent me some samples of purple inks she has acquired recently. One of these w…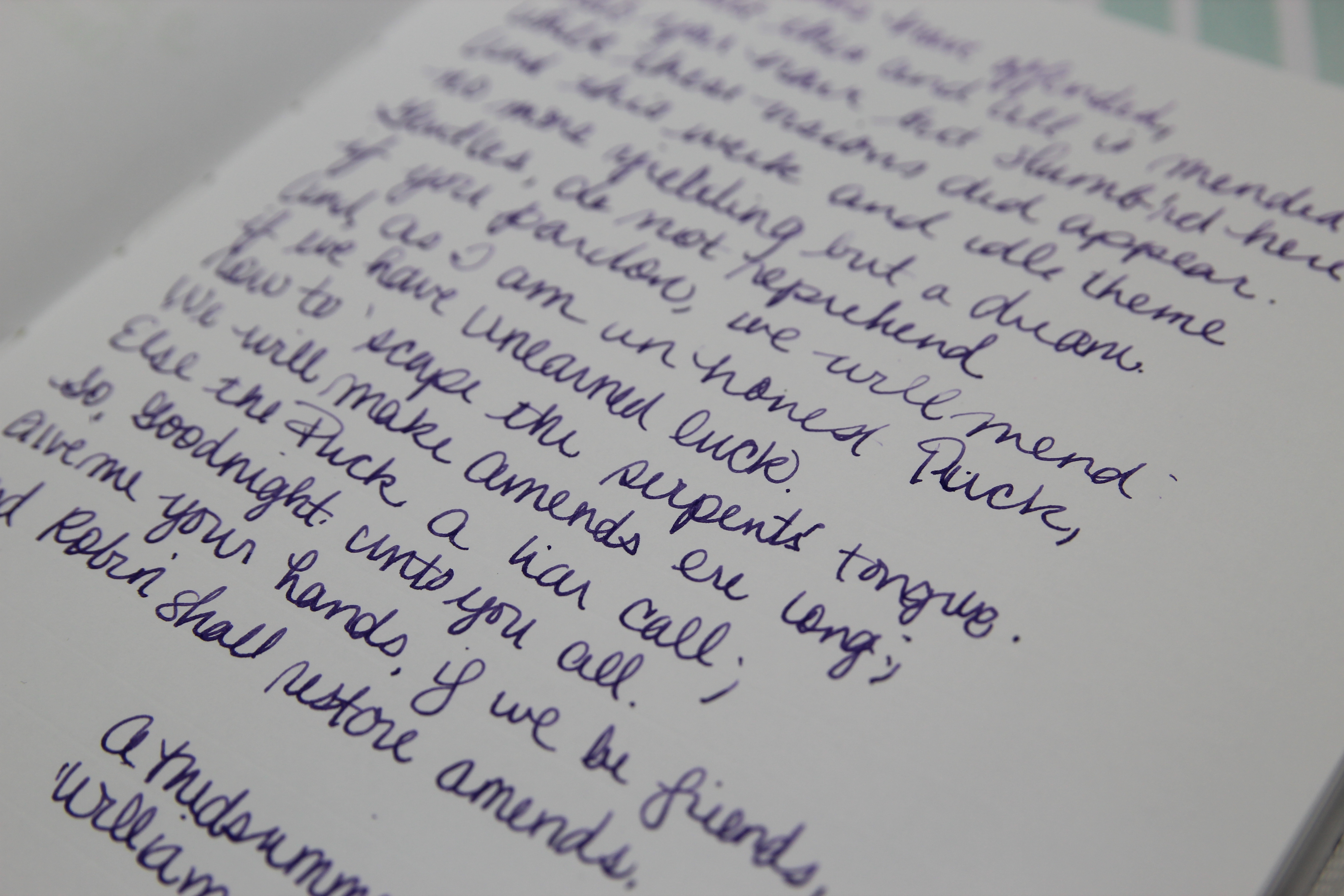 Rohrer & Klingner Aubergine
www.youtube.com | Liz McGuire
Review of Rohrer & Klingner Aubergine fountain pen ink using a Pilot Penmanship EF nib. Chapters: 00:00 Swatch color comparison 00:18 Zoom (microscope) photo 00:25 Written review 02:25 Zoom of ...
Names for this ink
| Count | Brand | Line | |
| --- | --- | --- | --- |
| 55 | Rohrer & Klingner | | Aubergine |
| 5 | Rohrer & Klingner | 2018 Limited Edition | Aubergine |
| 3 | Rohrer & Klingner | Limited Edition 2018 | Aubergine |
| 2 | Rohrer & Klingner | Limited Edition | Aubergine |
| 2 | Rohrer & Klingner | | Schreibtinte Aubergine |
| 1 | Rohrer & Klingner | Schreibtinte | Aubergine |
| 1 | Rohrer & Klingner | | Aubergine Limited Edition 2018 |
| 1 | Rohrer & Klingner | Iron Gall | Schreibtinte Aubergine |
| 1 | Rohrer & Klingner | LE | Aubergine |