KWZ Raspberry
Details
| | |
| --- | --- |
| Brand | KWZ |
| Line | |
| Name | Raspberry |
| Owner count | 60 |
| Average Color | |
Colors for this ink
Errors
If there are any inks that don't belong here or if there is anything else that is wrong, feel free to report this using the button below. We will try to fix it as soon as possible.
Report an error
Reviews
Ink Review: KWZ Raspberry
www.wellappointeddesk.com
A while ago I got a small sample of KWZ Raspberry ($15 for 60mL) and I loved it. I always meant to go back and purchase a whole bottle. When I got my Kaweco Hello Kitty edition, I decided Raspberry…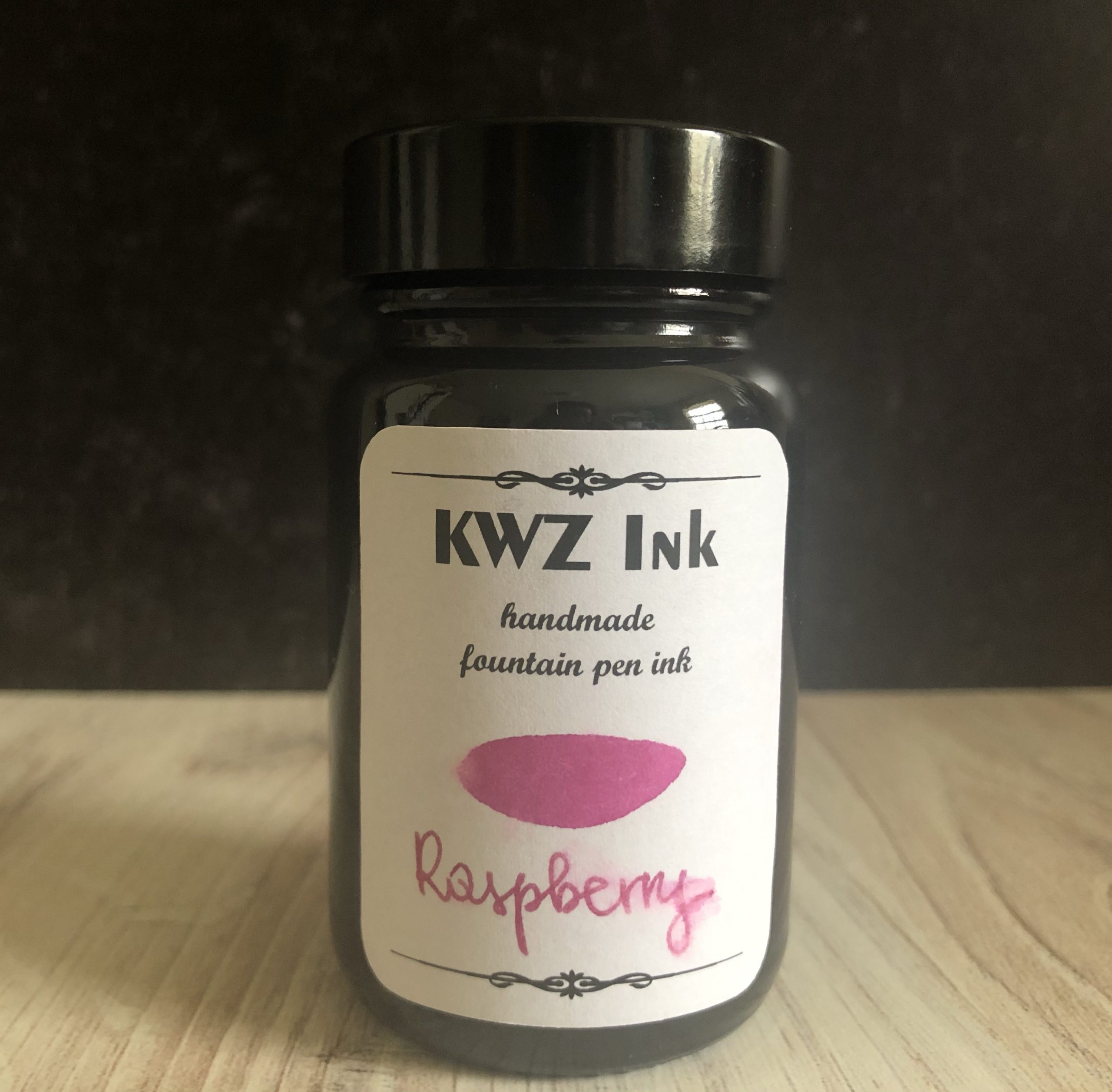 KWZ Standard Raspberry
www.youtube.com | An Ink Guy
KWZ Standard Raspberry is a red fountain pen ink.Here on the channel there is a new ink review posted daily. I get inks test them and share the results ...
KWZ Raspberry
www.youtube.com | Miss Marilyn Darling
THANKS FOR WATCHING PLEASE DONT FORGET TO LIKE , COMMENT, SUBSCRIBE, RING THE BELL MAKE SURE ITS SET TO ALL SO THAT WAY WHEN I UPLOAD NEW CONTENT YOUTUBE NOTIFIES YOU http://www.facebook.com/mari...
Names for this ink
| Count | Brand | Line | |
| --- | --- | --- | --- |
| 54 | KWZ | | Raspberry |
| 4 | KWZ | Standard | Raspberry |
| 1 | kwz | | Raspberry |
| 1 | KWZ | | Rasberry |