KWZ Menthol Green
Details
| | |
| --- | --- |
| Brand | KWZ |
| Line | |
| Name | Menthol Green |
| Owner count | 76 |
| Average Color | |
Colors for this ink
Errors
If there are any inks that don't belong here or if there is anything else that is wrong, feel free to report this using the button below. We will try to fix it as soon as possible.
Report an error
Reviews
Ink Review: KWZ Menthol Green
www.wellappointeddesk.com
It wasn't until I started writing with KWZ Menthol Green ($12 for 60ml bottle) that I realized what I liked about it so much – it's essentially Emerald of Chivor without the sparkle. It…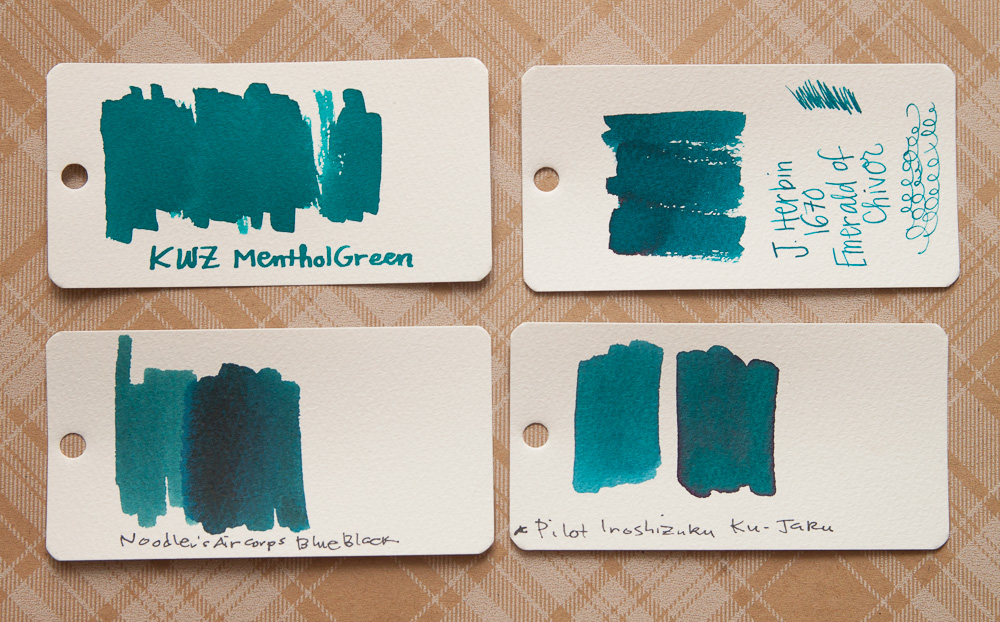 KWZ Standard Menthol Green
www.youtube.com | An Ink Guy
KWZ Standard Menthol Green is a green fountain pen ink.Here on the channel there is a new ink review posted daily. I get inks test them and share the re...
Names for this ink
| Count | Brand | Line | |
| --- | --- | --- | --- |
| 64 | KWZ | | Menthol Green |
| 10 | KWZ | Standard | Menthol Green |
| 1 | KWZ | | menth |
| 1 | KWZ | | Menthol |