Bungubox Ink of the Witch
Details
| | |
| --- | --- |
| Brand | Bungubox |
| Line | |
| Name | Ink of the Witch |
| Owner count | 108 |
| Average Color | |
Colors for this ink
Errors
If there are any inks that don't belong here or if there is anything else that is wrong, feel free to report this using the button below. We will try to fix it as soon as possible.
Report an error
Reviews
Ink Review: BungBox Ink of Witch
www.wellappointeddesk.com
Earlier this year, I went in on a group buy of some Bungbox inks and they finally arrived a few weeks ago. I am so far behind on my pile of reviews though that I am just getting around to trying th…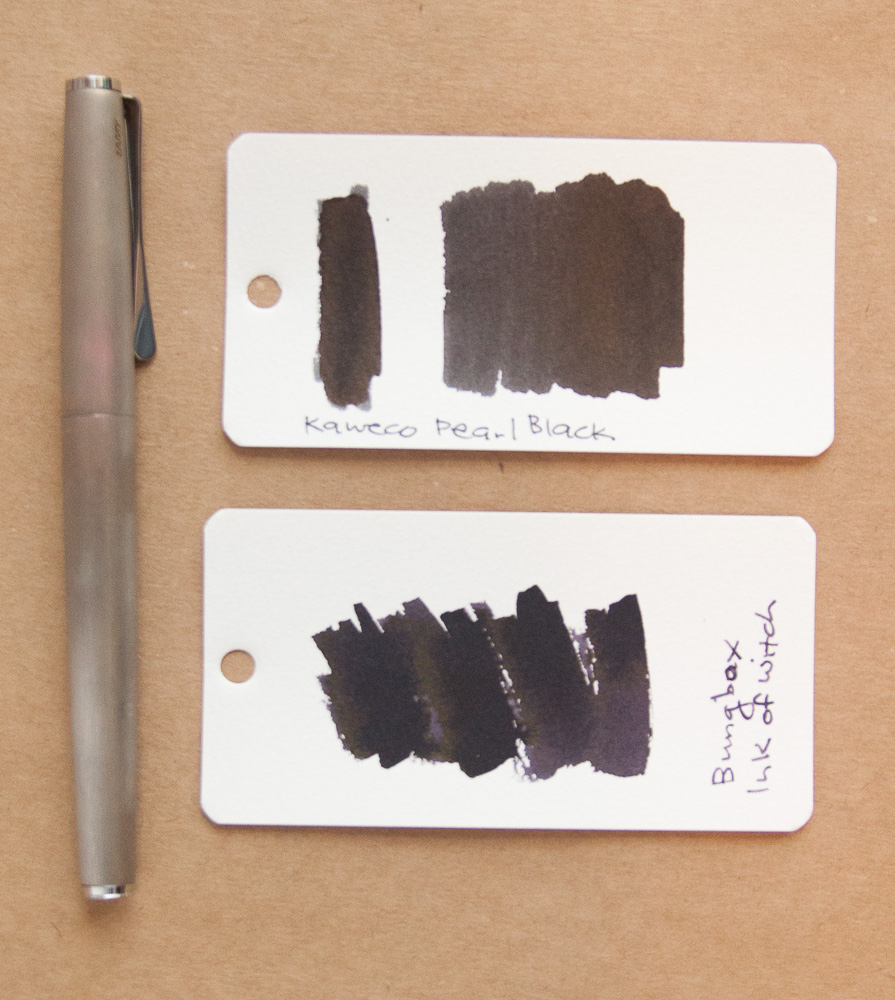 Sailor Bungubox Ink of ther Witch
www.youtube.com | An Ink Guy
Sailor Bungubox Ink of ther Witch is a purple ink.First writing sample is don't on Clairfontaine, Tomoe River and Rhodia Paper. 0:43Chromatography: 2:44...
Names for this ink
| Count | Brand | Line | |
| --- | --- | --- | --- |
| 76 | Bungubox | | Ink of the Witch |
| 10 | Bungubox | | The Ink of Witch |
| 4 | Sailor | Bungubox | The Ink of Witch |
| 3 | Sailor | Bung Box | Ink of Witch |
| 2 | Sailor | Bung Box | Ink of the Witch |
| 2 | Sailor | Bung Box | The Ink of Witch |
| 2 | Sailor | Bungubox | Ink of the Witch |
| 2 | Bung Box | | Ink of the Witch |
| 1 | Bungubox | Ink Tells More | The Ink of Witch |
| 1 | Bungubox | | ink of witch |
| 1 | Bungubox | | Ink of Witch |
| 1 | Bungubox | Ink Tells More | Ink of the Witch |
| 1 | Bungbox | | Ink of the Witch |
| 1 | Bungu Box | | Ink of the Witch |
| 1 | Sailor | | Ink of the Witch |